PTE exam tests your proficiency in the English language. Even if you have a good command over the English language, you cannot just wing the exam. Many aspirants tend to make this mistake and struggle at getting a good score. Besides having good English skills, you also require to know the exam format, the scoring evaluation process, types of questions asked on the exam and the time allocated to each of them. Without enough PTE practice, you cannot ace the exam. There is a lot of material available over the internet that will help you prepare thoroughly. But picking the right material is important.
We have put together this guide to help you understand which PTE practice material helps you to get a better score. This will help you to pick the right material for your preparation.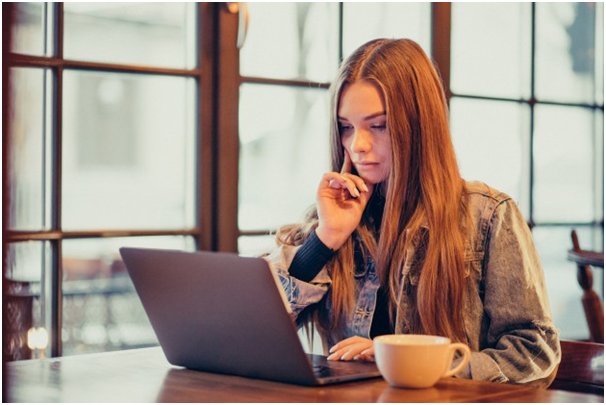 1. Grammar exercises
You need to build strong grammar skills. This includes correct usage of grammar while speaking or writing your responses, correct sentence formation and using connectors to frame long sentences. If you are not good at grammar then you should start from the basics that include articles, prepositions, verbs, adverbs, adjectives, nouns, etc. The list is long so you should make sure that you understand it properly. There are grammar exercises that you can include in your PTE practice to help you improve your grammar. You can easily find them online.
2. Vocabulary exercises
Besides grammar, you need a strong vocabulary base to make use of the right words in forming sentences. You should read articles, blogs and books to widen your vocabulary. When you come across a new word, you should look it up in the dictionary. Make a conscious effort to use the word in your conversation while talking with friends and family. This will help you to remember the word for a longer time. Include vocabulary exercises in your PTE practice to increase your vocabulary knowledge.
3. Brain exercises
There are many tasks that will require you to remember the text and you will have to repeat it after that. This requires good memorizing skills. You also need to stay focused throughout the PTE exam and not get distracted. All of these things require your brain to be sharp. There are many brain and memory exercises available on the internet. You should try to take as many as you can to improve your brain activity.
4. Training tutorials
There are online and in-class training video tutorials available. These videos teach you how to tackle each of the tasks on the PTE exam. There are some tasks that test integrated skills and your performance affects the score of more than one skill. Even if it is the speaking section task, the score of other skill is affected more than speaking. So training tutorial helps you understand how you should attempt such tasks.
6. Practice tests and mock tests
Your PTE practice should include practice tests and mock tests. They familiarize you with the PTE exam format as they follow the same exam structure. You will get an idea of the time allocated to each section so you can prepare in advance to work in given timelines. You should take these tests at a public place so it prepares you for the real test environment. While taking the PTE mock tests, you should keep your eye on the timer so you learn to manage your time efficiently. There are many practice tests and mock tests that are available for free but you should opt for the ones that come with evaluation. They will help you to understand your performance and identify your weaknesses and strengths.
7. Strategy documents
You will find many strategy documents in the form of PDfs and Word documents that will give you tricks and tips on how to ace each task on the PTE exam. If you are struggling to get a good score then these documents really help to push your score. Try to refer them during your PTE practice so you can manage to get a better score on your PTE exam.
8. Speaking exercises
You should take some speaking exercises to improve your oral fluency and pronunciation. They will also help you to understand how to improve your intonations. Practice identifying important words and emphasizing on them to make your response sound better. You should pause at proper places. All of these points contribute to getting a better score. So use these tips while attempting the practice tasks.
9. Essay and summary practice topics
You will find ample of essay topics that are frequently asked on the PTE exam. Try to write an essay on such a topic and get it evaluated from your friends or a trainer to see how you score on it. Pay attention to the mistakes you make while writing your response and try to correct them. You should also practice writing a summary of paragraphs you read by covering all the important points. This will help you to tackle the writing section with ease.
10. Comprehension passages
There are comprehension passages asked on the PTE exam. You should include them in your PTE practice. Practice skimming the passage instead of reading it and try to understand the overall idea of the passage. Look for keywords in the passage to find the correct answer. You should pay attention to the repeating words as they will help you to find answers. There are different techniques that will help you to get a better score on this task.